Guanacaste Catamaran Sailing Charters
Private catamaran charters in Guanacaste
Are you looking for a unique and unforgettable experience while in Costa Rica? Consider booking a Guanacaste private catamaran sailing charter. These charters allow you and your group to sail through the tranquil waters  on a beautiful catamaran. Spend the day snorkeling, sunbathing, and swimming in some of the area's most stunning locations. Contact us today to learn more about our  private catamaran sailing charters!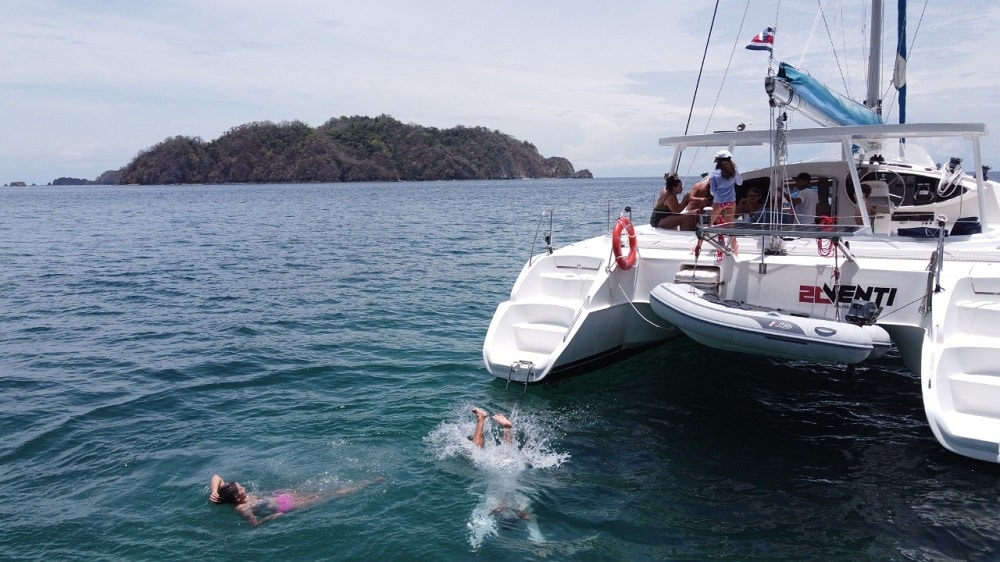 We offer several sailing schedules
Half day morning trips
Sunset half day tours
Full day catamaran charters
Catamaran charters
Sailing the crystal-clear waters of  is a must-do for any traveler visiting Costa Rica. What better way to enjoy this stunning coastline than on a private catamaran sailing charter? With plenty of room for you and your group, a sailing charter is the perfect way to explore the area's secluded coves and white sand beaches. Plus, with a knowledgeable captain at the helm, you can relax and take in the beauty of your surroundings while leaving all the details to him. Ready to set sail? Check out some of our favorite sailing charters below!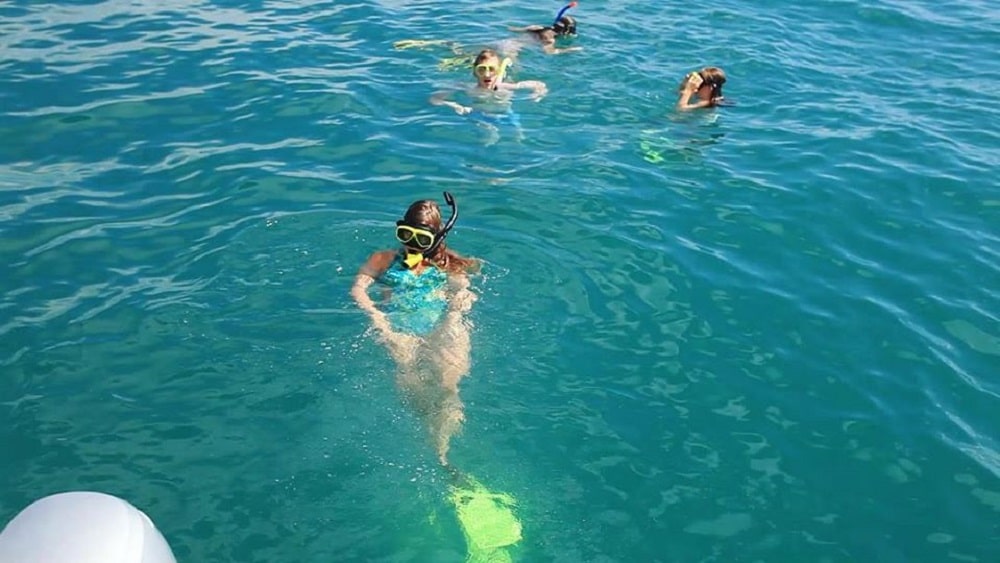 Snorkeling
All our trips include snorkeling, which is one of the highlights during the tour.
Guanacaste, located on the Pacific Coast of Costa Rica, is world-renowned for its undeveloped beaches and spectacular snorkeling. If you're looking for a breathtaking underwater experience, look no further than Guanacaste's clear waters. With an abundance of rocky reefs and tropical fish, you're sure to see something amazing while snorkeling in the region. So grab your mask and fins, and get ready to explore some of the most beautiful scenery the ocean has to offer!
Catamarans
If you're looking for the best catamarans in the province, look no further than our dedicated crew. With years of experience sailing these boats, they know how to make your vacation unforgettable. Whether you're looking for a leisurely cruise or an adrenaline-packed adventure, these captains will take you there! So what are you waiting for? Contact them today and start planning your dream vacation!
You will want to check out the best options in Guanacaste, and we have the best catamarans and crews . These boats are well kept and modern, making them perfect for cruising around Costa Rica's stunning coastline.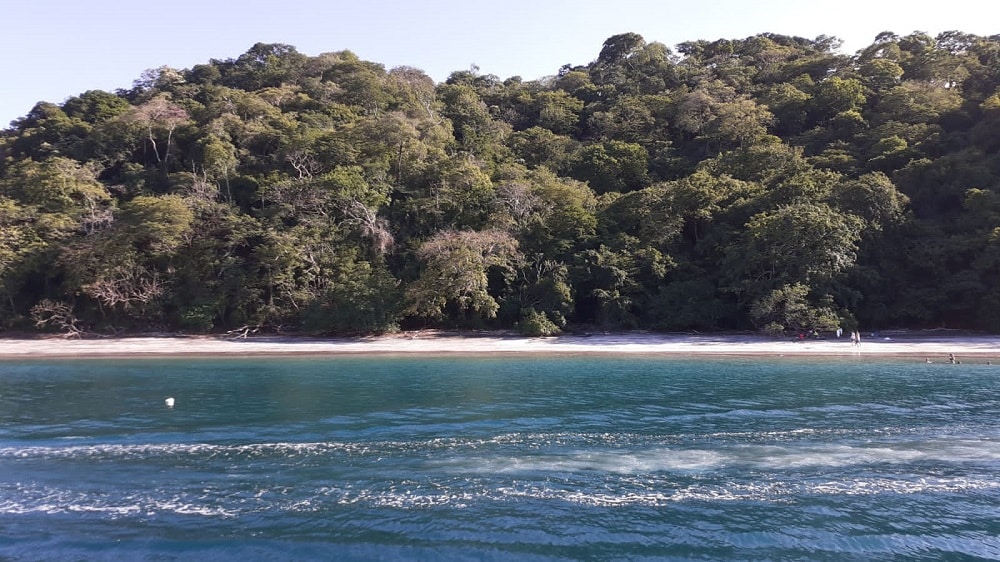 Paddle boarding
We also include paddle boards during our privatr tour time, which are much fun to use during the time anchored in quiet waters, near a secluded beach or near a rocky reef.
Stand up paddeling, or SUP for short, is all the rage these days. And for good reason! It's a great way to get out and enjoy nature while getting in a workout at the same time. If you're thinking of trying it out, Guanacaste is the perfect place to do it. With its calm waters and stunning scenery, you're sure to have an unforgettable experience. So what are you waiting for? Come join us on the water!
Visit a secluded beach
Is there anything more exhilarating than sailing to a deserted beach, all your cares and troubles left behind? Guanacaste offers some of the most beautiful and secluded beaches in Costa Rica, and getting to them is an experience you'll never forget. With crystal-clear water, pristine white sand, and lush tropical vegetation, these beaches are a true paradise on earth. So if you're looking for a little bit of adventure and plenty of peace and quiet, pack your bags and head to the Gold Coast for some unforgettable experiences !
Private catamarans available
Morning half day charter ( Private)
Sunset catamaran charters ( Private)
Full Day Catamaran Charter ( Private)
Hotels we pick clients up
Papagayo, Papagayo Peninsula, Papagayo Gulf, Playa Hermosa, El Coco, Ocotal, El Mangroove, Four Seasons , Occidental , Andaz , Bahia Pez Vela, Riu Guanacaste, Riu Palace, Tamarindo, Conchal, Flamingo, Las Catalinas, Langosta, Potrero, JW Marriott, Hacienda Pinilla and more hotels in Guanacaste.
Boats available
Catamaran sailboats
Sailboats
Yachts
Activities included
Snorkeling
Paddle boarding
Fishing rods ( request )
Visiting a secluded beach, swimming and enjoying nature
Open bar and food is also included