Full day sailing charter includes:
Schedule: 10 AM to 6 PM
Included: Open bar, paddle boards, snorkeling, real sailing, the best catamarans, friendly and knowledgeable crew, visiting a secluded beach and a delicious full lunch.
Looking for a fun and relaxing day out on the ocean? Then consider booking a Guanacaste full day private catamaran sailing tour. You'll enjoy stunning views of the coastline and get to experience some of the best sailing in Costa Rica. Plus, you'll have the opportunity to swim and snorkel in the crystal clear waters of the Pacific Ocean. So what are you waiting for? Book your spot today!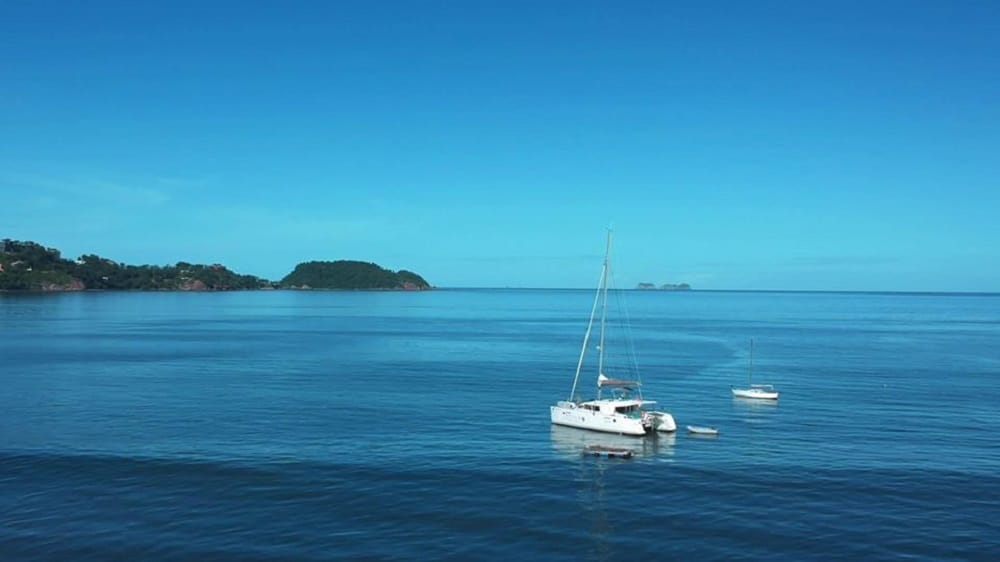 Discover the Guanacaste coastline
Guanacaste is one of the most beautiful places in Costa Rica and the perfect place to enjoy a day sailing on a private catamaran. The ocean here is crystal clear and the views are spectacular. A day out on the water in this paradise is a must-do for any traveler visiting Costa Rica. So, jump onboard and let us take you on a journey you'll never forget!
Full day private catamaran sailing charter
Ever dreamed of sailing through paradise? Well, now you can make that dream a reality by booking a private catamaran sailing trip in Guanacaste. This exotic locale offers pristine beaches, crystal-clear waters, and lush jungles, making it the perfect destination for an unforgettable seafaring adventure. Plus, with your own captain and crew at the helm, you can customize your journey to fit your exact needs and desires. So what are you waiting for? Book your spot today and prepare to enjoy a day (or days) you'll never forget!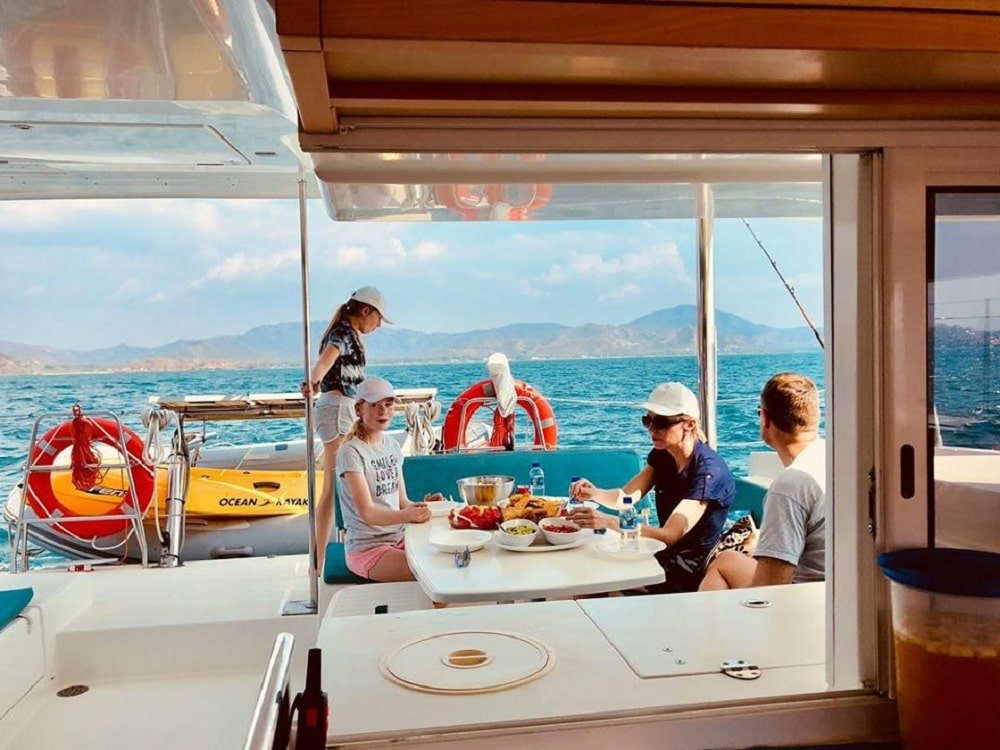 Snorkeling
If you're looking for an underwater adventure, snorkeling is the perfect option. And Guanacaste is a great place to do it – with plenty of stunning marine life to see. Here's everything you need to know about snorkeling in Guanacaste.
Whether you're a beginner or experienced swimmer, snorkeling is a great way to explore Costa Rica's pristine ocean waters. The clear turquoise water and diverse marine life make for an unforgettable experience. In Guanacaste, there are plenty of great spots for snorkeling, including Playa Hermosa, Playa Avellanas, and Playa Negra. Each spot offers its own unique set of features and animals to see. So grab your fins and mask, and get ready to explore some of the best snorkeling spots in Costa Rica!
Paddle boarding
Paddle boarding is a great way to explore Costa Rica's Guanacaste Coast. The clear water and stunning scenery make for an unforgettable experience. Best of all, paddle boarding is easy to learn and suitable for all ages and abilities. If you're looking for a unique and adventurous way to see this beautiful country, paddle boarding is definitely the activity for you!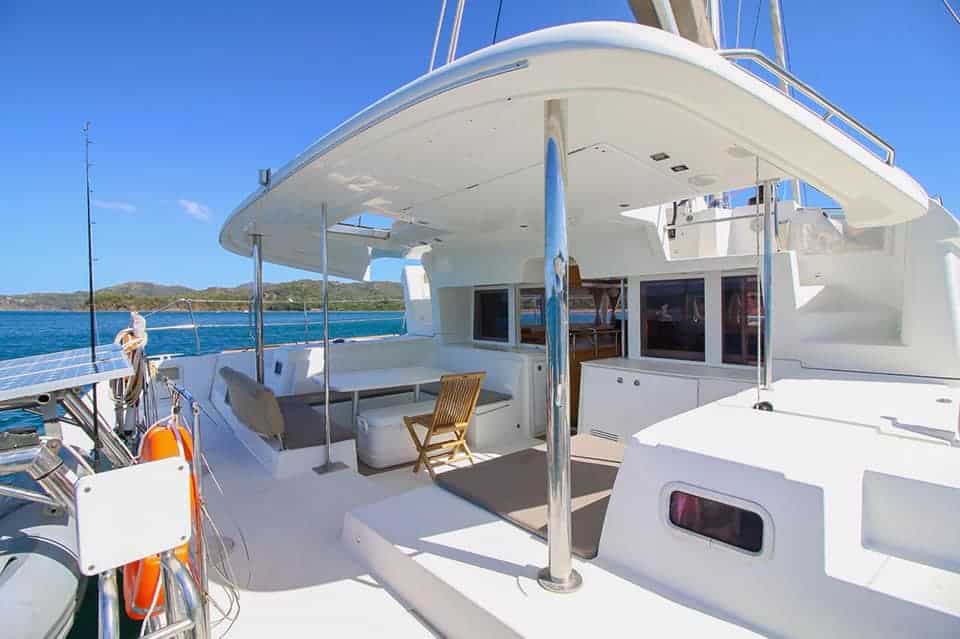 Lunch at or near a secluded beach
There's something about a secluded beach that just makes you feel at peace. Perhaps it's the sound of the waves crashing against the shore, or the sand between your toes, but there's nothing quite like it. If you're looking for a peaceful lunch spot away from all the crowds, look no further than Guanacaste! This remote beach is perfect if you're looking for some peace and quiet. Plus, the pristine surroundings are sure to take your breath away. So if you're looking for a little piece of paradise, head to Guanacaste for lunch today!
Private catamarans available
Morning half day charter ( Private)
Sunset catamaran charters ( Private)
Full Day Catamaran Charter ( Private )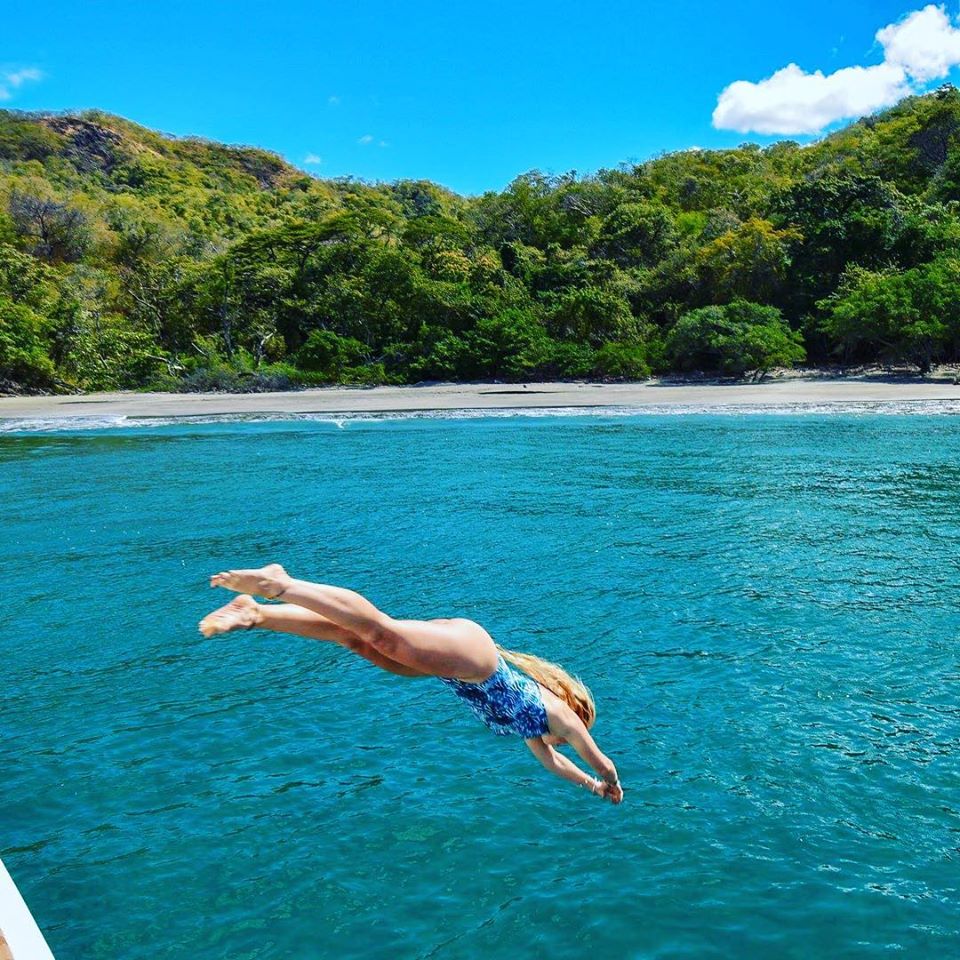 Hotels we pick clients up
Papagayo, Papagayo Peninsula, Papagayo Gulf, Playa Hermosa, El Coco, Ocotal, El Mangroove, Four Seasons Papagayo, Occidental Papagayo, Andaz Papagayo, Bahia Pez Vela, Riu Guanacaste, Riu Palace, Tamarindo, Conchal, Flamingo, Las Catalinas, Langosta, Potrero, JW Marriott, Hacienda Pinilla and more hotels in Guanacaste.
Boats available
Catamaran sailboats
Sailboats
Yachts
Activities included
Snorkeling
Paddle boarding
Fishing rods ( request )
Visiting a secluded beach, swimming and enjoying nature
Open bar and food is also included