Private catamaran sailing charters from Potrero Beach, Guanacaste
Half day and full day private catamaran sailing
Looking to spend a half day sailing on a private charter? Then look no further than our half day catamaran sailing charter. Our charters are the perfect way to spend a half day enjoying the beautiful scenery and clear waters of the area.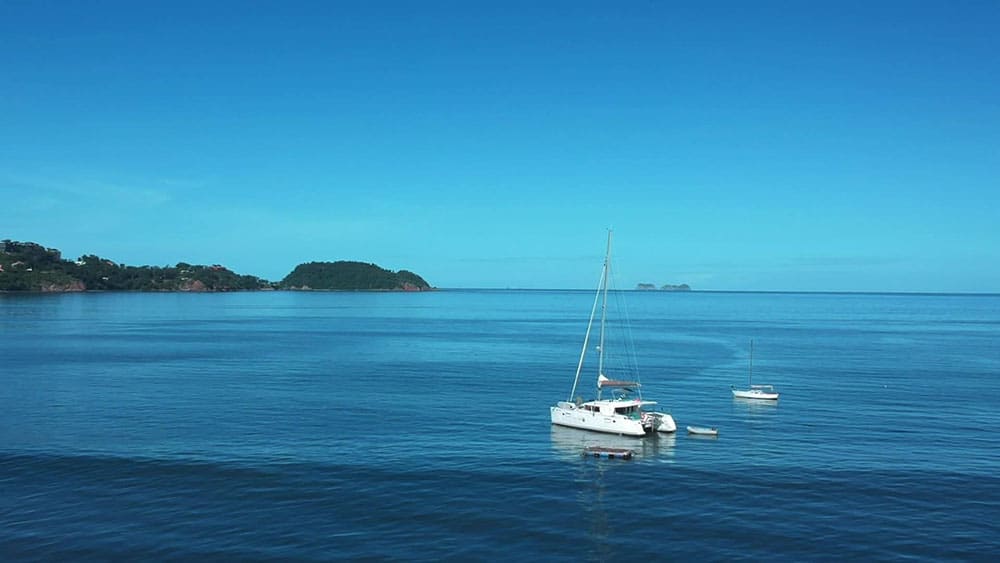 We offer a variety of half day sailing options, so you can choose the perfect charter for your needs. Our experienced and professional crew will make sure that you have a safe and enjoyable journey, so all you need to worry about is relaxing and taking in the stunning views.
For those who love being on the water, a full day catamaran sailing charter is the perfect way to spend a day. Private charters are available daily, and the boat will be equipped with all the necessary safety equipment. The captain and crew will be experienced sailors, and they will be able to provide instruction if needed. The cost of the charter will include lunch and snacks, as well as all the equipment necessary for a day of sailing. Whether you are an experienced sailor or a beginner, a full day catamaran sailing charter is sure to provide an enjoyable experience.
Potrero Beach
Potrero Beach is a small village located in Guanacaste Province, on the northwest coast of Costa Rica. The village is situated on a beautiful bay, flanked by hills covered in lush vegetation. Potrero Beach is a popular destination for both Costa Ricans and tourists, who come to enjoy the beautiful scenery, the calm waters of the bay, and the many activities available in the area. Visitors can find plenty of lodging options in Potrero Beach, as well as restaurants serving both local and international cuisine.
There are also several tour operators offering a variety of activities, such as hiking, horseback riding, and kayaking. Whether you're looking for a relaxing beach vacation or an adventure-filled getaway, Potrero Beach has something to offer everyone.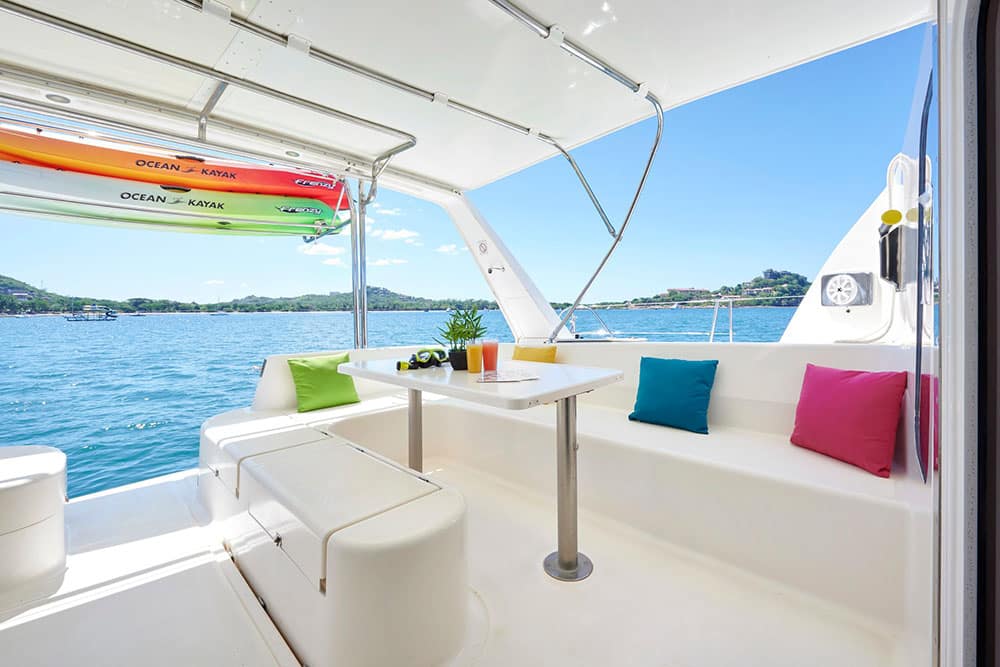 Private catamarans available
Hotels we pick clients up
Papagayo, Papagayo Peninsula, Papagayo Gulf, Playa Hermosa, El Coco, Ocotal, El Mangroove, Four Seasons Papagayo, Occidental Papagayo, Andaz Papagayo, Bahia Pez Vela, Riu Guanacaste, Riu Palace, Tamarindo, Conchal, Flamingo, Las Catalinas, Langosta, Potrero, JW Marriott, Hacienda Pinilla and more hotels in Guanacaste.
Boats available
Catamaran sailboats
Sailboats
Yachts
Activities included
Snorkeling
Paddle boarding
Fishing rods ( request )
Visiting a secluded beach, swimming and enjoying nature
Open bar and food is also included