Guanacaste Vacations
Vacations in the Guanacaste province
Guanacaste, in the northwest of Costa Rica, is also known as the Gold Coast, because of the beauty of its beaches, the sunny weather, the excellent climate, warm but dry, and the endless Pacific Ocean that stretches for hundreds of kilometers.
Guanacaste is considered the best province for sailing, due to its long and changing coastline, much of which is still natural, pristine and virgin, ideal for a private tour.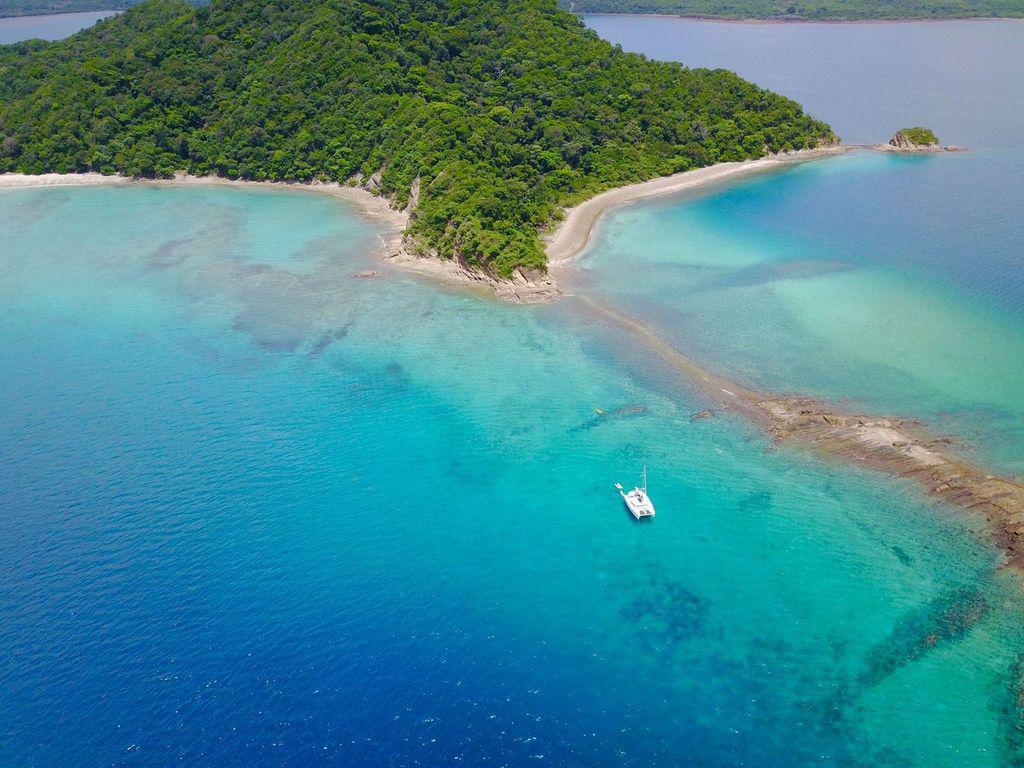 Wildlife
During sailing trips, it is common to encounter dolphins and even humpback whales, the latter during the seasons from August to October and again in January and February.
Where to stay
The province also offers a large number of hotels of different types, located mainly along the coastal area.
Some of the most developed hotel zones are Papagayo, where you can find luxury hotels such as Four Seasons Papagayo, Exlusive Resorts, Andaz Papagayo and El Mangroove.
However, there are also standard hotels and more modest hotels and lower price range, these are also distributed along the coast, mainly from Papagayo to Tamarindo, the area with more hotel development.
Samara and Nosara stand out for having less hotel development, which is liked by many who are looking for less developed areas and therefore, with more abundance of natural landscapes and privacy.
Rental Homes
For those who prefer rental homes rather than hotels or resorts, there are also a variety of different types of homes along the coast of the province.
With online tools such as AirBnB or similar, you can easily book these homes online, which makes the process easier.
Villas and vacation rentals
On many of the beaches it is also possible to book condos, luxury ocean view villas or vacation rentals. These are often the preferred option for those traveling with family or a group of friends.
They usually have a concierge, who not only provides basic services, but also becomes an advisor or counselor on what to do in Guanacaste, where to eat, which tours to book or which beaches, volcanoes or national parks to visit.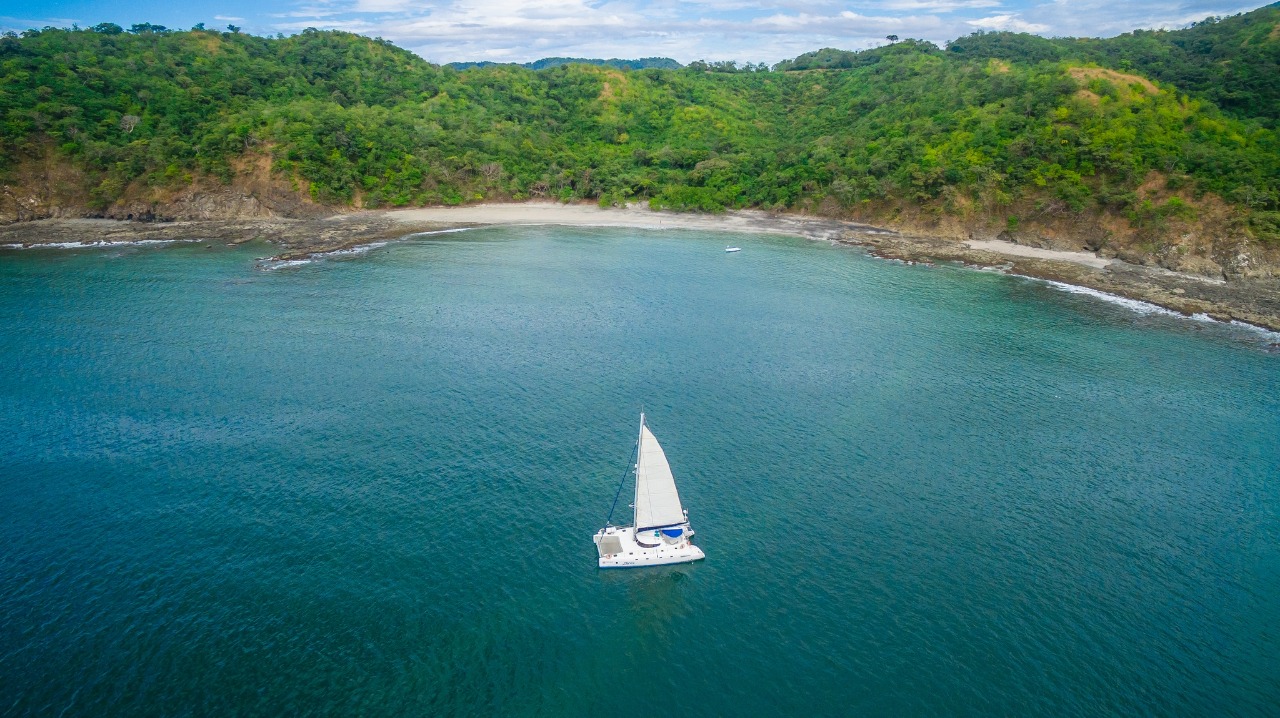 Resorts
There are also a large number of resorts, in many cases All Inclusive, ideal for those who do not want to worry about cooking, or going out and paying in restaurants.
The All Inclusive systems of the big resorts include absolutely everything, from all meals, without limit, as well as unlimited drinks.
Extra activities may cost extra, such as an excursion somewhere or chartering a sailing catamaran privately.
Among the most popular beach resorts are Secrets Papagayo, Riu Guanacaste, Riu Palace, Vilas Sol Playa Hermosa, Flamingo Beach Resort, as well as Westin Conchal or W Hotel Conchal.
Guanacaste, in northwestern Costa Rica, is a particularly interesting province with many natural, cultural and folkloric attractions.
Guanacaste is very diverse geographically and topographically, and its area covers from the entire volcanic mountain range of Guanacaste to all the plains and the coast, from the border with Nicaragua to almost the south of the Nicoya Peninsula.
This diversity of altitudes, climates and microclimates, makes the province has a unique biodiversity of flora and fauna.
It is also the region where 90 percent of the country's tropical dry forests are preserved, a habitat that is even more endangered than the tropical rainforest.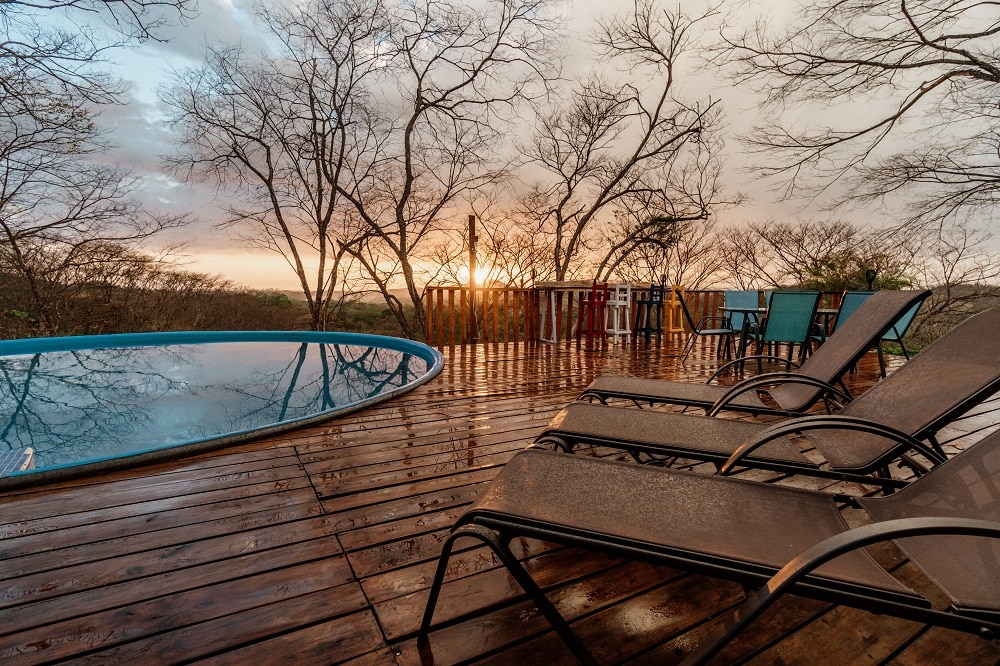 Guanacaste Beaches
Some of the most beautiful beaches of Costa Rica are along the coast of the province, distributed in different cantons, starting from the north with La Cruz, Liberia, Carrillo, Santa Cruz, Nicoya and Nandayure.
Some of the best known beaches are Roca Bruja, Tamarindo, Conchal, Flamingo, Avellanas, Playa Negra, Samara, Guiones, Nosara, Barrigona, San Juanillo, Matapalo, Nacazcolo, Virador and Playa Carrillo.
All beaches are different and cater to the different tastes and interests of visitors, from those who like surfing, diving, snorkeling to those who like totally calm waters and no waves.
National Parks of Guanacaste
The province is also home to a diversity of national parks distributed throughout the province.
The Guanacaste Conservation Area, including Guanacaste National Park, Orosi Volcano, Cacao Volcano and Rincon de la Vieja Volcano, protect a diversity of microclimates and forest types.
On the high peaks there is a wonderful cloud forest, while on the slopes grows a transitional montane forest, which, in the lower parts, is transformed into a tropical dry forest.
The area is so extensive and varied that even on the Caribbean-North Zone slope, there are abundant tropical rainforests.
Other national parks, such as Las Baulas, Ostional and Junquillal protect important extensions of beaches and estuaries, as well as mangroves and dry tropical lowland forests.
Diría National Park, for example, in the heart of the Nicoya Peninsula, near Santa Cruz, protects the last forests, some primary, of the peninsula, which was ecologically devastated some 40 years ago and is now in a state of accelerated recovery.
People and culture
The people of Guanacaste are known nationally and internationally for their sense of welcome, and their welcoming way of treating visitors.
Several specialty foods are native to Guanacaste, among them Gallina Achiotada, rosquillas and various other products made from corn.
Some of the cities of the province are considered the cradles of the folklore of the area and the country, such is the case of Santa Cruz and Nicoya.
Airports
Guanacaste has a modern international airport where many large international flights arrive, something that has boosted tourism due to the ease of transportation.
The airport is located near the city of Liberia. In addition, there are several airstrips in the area for domestic flights, such as in Tamarindo and Nosara.
Hotels
Guanacaste has a developed, wide and very diverse hotel infrastructure. There are lodging establishments for all budgets and tastes, starting with economic establishments, such as hostels and cabins, passing through standard establishments, such as 2 and 3 star hotels, to high end or superior level hotels, 4 and 5 stars.
There are also other forms of lodging, such is the case of AirBnB, house rentals, condominiums or villas.
Tours and activities
Guanacaste offers dozens of activities and tours, for all tastes. Among the most popular adventure tour activities are:
– Canopy
– Canyoning
– Rappel
– Quad Biking
– Horseback Riding
– Scuba Diving
– Sport Fishing
– Golf
– Surfing
And there is also an extensive list of eco-tourism activities, aimed at those who want to discover the natural beauty of the province. Among these are:
– Tours to national parks
– Bird watching
– Snorkeling
– Scuba diving