Private catamaran sailing in Papagayo, Guanacaste, Costa Rica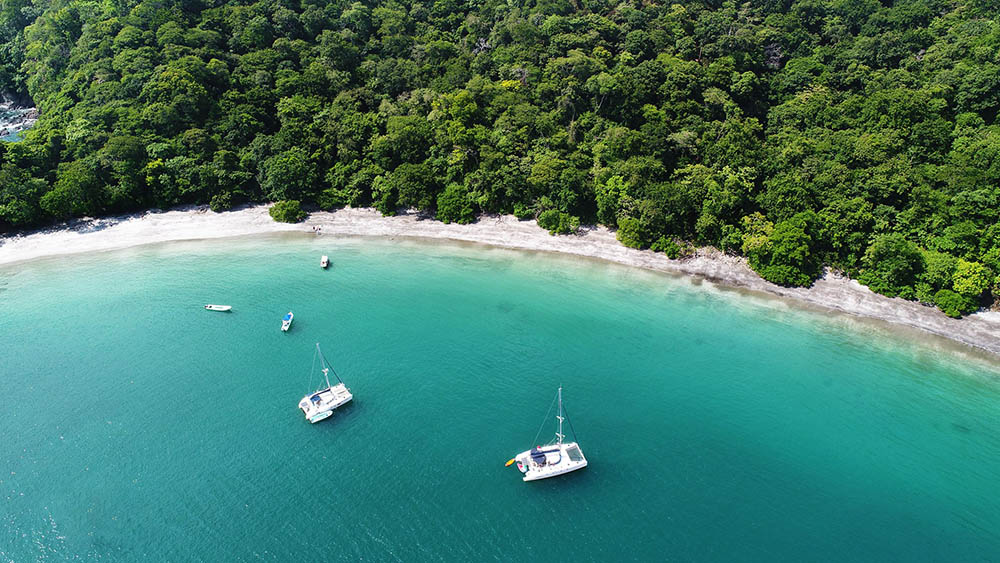 Imagine sailing on a catamaran through crystal-clear waters, surrounded by lush green hills and pristine white sand beaches – all yours to explore at your leisure. This is what you can expect when chartering a sailing trip in Papagayo, Guanacaste, Costa Rica. With its year-round warm weather and stunning natural scenery, it's no wonder this area is a popular destination for sailors from all over the world. Read on to find out more about sailing in Papagayo, and discover why it should be at the top of your list for an unforgettable vacation.
Papagayo is one of the most beautiful areas in Costa Rica, with crystal-clear water and stunning natural scenery. It's no wonder that it's a popular destination for sailors from all over the world! If you're looking for an unforgettable vacation, be sure to add sailing in Papagayo to your list!
Papagayo Peninsula
In the northwest region of Costa Rica lies the striking Papagayo Peninsula. This sparsely populated area is characterized by its secluded beaches, dense forests, and rugged mountains. The Guanacaste province is known for its stunning natural scenery, and the Papagayo Peninsula is one of its most picturesque areas. Despite being off the beaten path, the peninsula is a paradise for nature lovers, outdoor enthusiasts, and anyone who wants to experience authentic Costa Rican culture. If you're looking for an unforgettable tropical getaway, don't miss the Papagayo Peninsula.
Gulf of Papagayo
The Gulf of Papagayo is a beautiful spot on the Pacific coast of Costa Rica. Located in Guanacaste province, it's well known for its stunning beaches and lush landscapes. Whether you're looking to relax on the beach or explore the area's nature trails, there's something for everyone in the Gulf of Papagayo. So if you're looking for a little piece of paradise, be sure to check out this gorgeous spot on Costa Rica's coastline!
This world-famous destination offers plenty of stunning sandy beaches and clear waters perfect for snorkeling, paddle boarding, and sailing. Whether you're seeking an adventurous day out or a blissful day in the sun, Papagayo has something for everyone.
Private catamarans available
Morning half day charter ( Private)
Sunset catamaran charters ( Private)
Full Day Catamaran Charter ( Private)
Hotels we pick clients up
Papagayo, Papagayo Peninsula, Papagayo Gulf, Playa Hermosa, El Coco, Ocotal, El Mangroove, Four Seasons Papagayo, Occidental Papagayo, Andaz Papagayo, Bahia Pez Vela, Riu Guanacaste, Riu Palace, Tamarindo, Conchal, Flamingo, Las Catalinas, Langosta, Potrero, JW Marriott, Hacienda Pinilla and more hotels in Guanacaste.
Boats available
Catamaran sailboats
Sailboats
Yachts
Activities included
Snorkeling
Paddle boarding
Fishing rods ( request )
Visiting a secluded beach, swimming and enjoying nature
Open bar and food is also included