Private catamaran sailing charters in the Papagayo Peninsula
The clear blue waters and white sand beaches of the Papagayo Peninsula are a perfect place to enjoy a private catamaran sailing excursion. Glide along the coast, taking in the stunning scenery and stopping to snorkel in the warm waters. You can also paddle board here, or simply relax on deck and take in the sun. This is a wonderful way to experience some of Costa Rica's most beautiful coastline.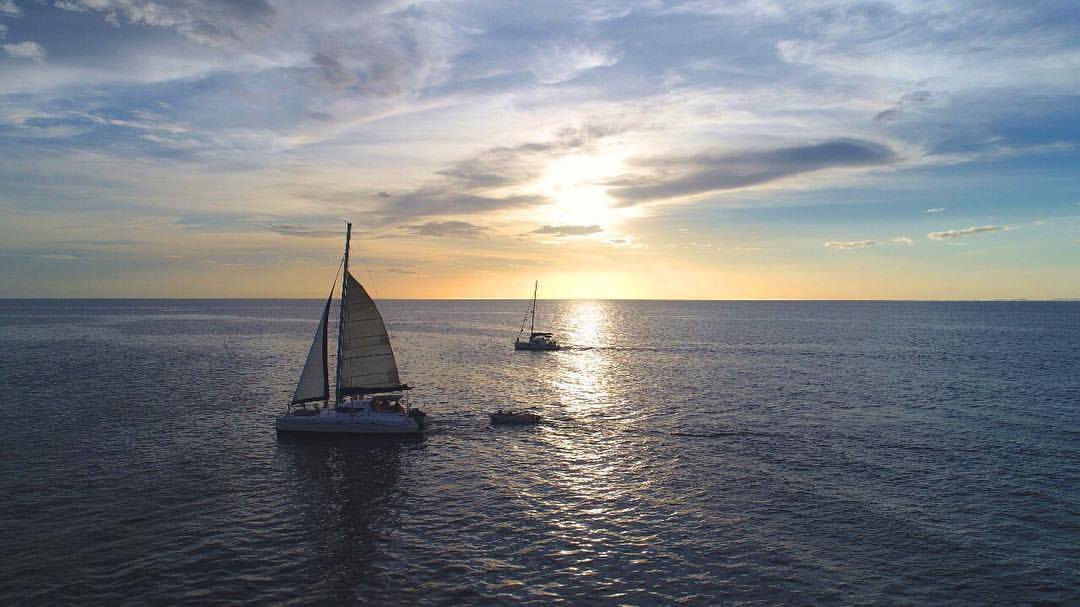 Private sailing charters
Papagayo Peninsula is one of the most beautiful areas in Costa Rica and is a great place for private catamaran sailing, snorkeling and paddle boarding. The warm, clear waters and gentle breezes make it the perfect spot for spending a day on the water. You can explore the coastline and enjoy the incredible views while sailing or paddle boarding, or jump in for a swim and explore the colorful coral reefs while snorkeling. There are also plenty of restaurants and bars available in the area if you want to take a break from the sun. If you're looking for a fun and relaxing day out on the water, Papagayo Peninsula is definitely worth checking out.
Snorkeling
If you're looking for a breathtaking snorkeling experience, look no further than Guanacaste. This northwestern province of Costa Rica is home to some of the most beautiful and secluded beaches in the country, and many of them offer great opportunities for snorkeling.
One of the most popular spots for snorkeling is Papagayo, a stunning beach located on the Pacific coast. Here, you'll find crystal-clear waters teaming with marine life. You can expect to see colorful fish, coral reefs, and even sea turtles swimming around you.
Papagayo is also a great spot for sunbathing and swimming, so be sure to bring your sunscreen and swimsuit!
Paddle boarding included
Our catamarans include paddle boards, you can combine both swimming, snorkjeling and paddle boarding during our sailing trips.
The Papagayo Peninsula is a world-famous tourist destination for its incredible beaches and crystal-clear waters. While the peninsula has all sorts of activities to enjoy, paddle boarding is perhaps one of the most popular.
There are several great places to paddle board in Papagayo, but some of the most beautiful spots are the remote beaches and reefs. The turquoise water and white sand make for a breathtaking backdrop as you paddle around.
Keep an eye out for dolphins, sea turtles, and other marine life while you're out on the water. There's nothing quite like spotting a whale breach in the distance or coming across a playful pod of dolphins.
So if you're looking for an unforgettable paddle boarding experience, be sure to check out the stunning beaches and reefs of Papagayo.
Private catamarans available
Morning half day charter ( Private)
Sunset catamaran charters ( Private)
Full Day Catamaran Charter ( Private)
Hotels we pick clients up
Papagayo, Papagayo Peninsula, Papagayo Gulf, Playa Hermosa, El Coco, Ocotal, El Mangroove, Four Seasons Papagayo, Occidental Papagayo, Andaz Papagayo, Bahia Pez Vela, Riu Guanacaste, Riu Palace, Tamarindo, Conchal, Flamingo, Las Catalinas, Langosta, Potrero, JW Marriott, Hacienda Pinilla and more hotels in Guanacaste.
Boats available
Catamaran sailboats
Sailboats
Yachts
Activities included
Snorkeling
Paddle boarding
Fishing rods ( request )
Visiting a secluded beach, swimming and enjoying nature
Open bar and food is also included