Come join our private sunset catamaran sailing charter.
Susnet charter includes:
Schedule: 2 PM to 6 PM
Included: Open bar, paddle boards, snorkeling, real sailing, the best catamarans, friendly and knowledgeable crew, visiting a secluded beach.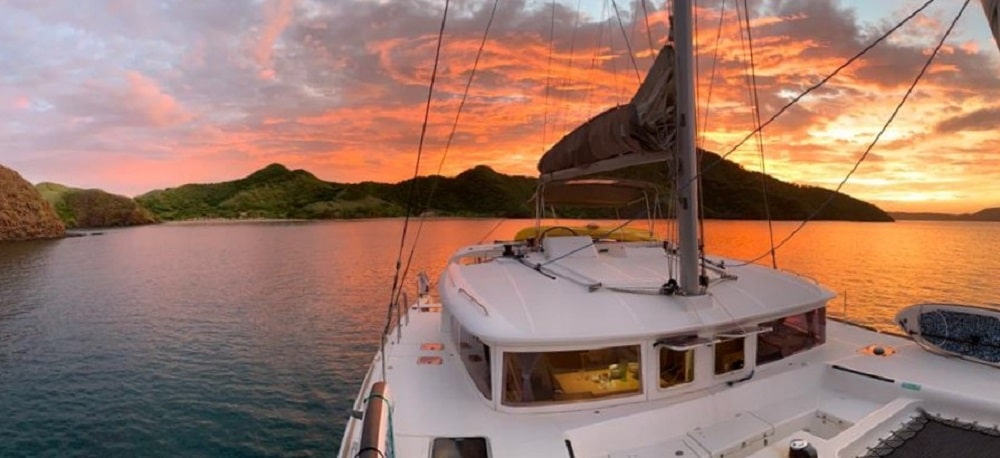 Come join us on our catamaran for a memorable private sunset sailing adventure. Sunset catamaran sailing in Guanacaste is a must do if you are looking for an amazing and unforgettable experience. The views of the Costa Rican coast as the sun sets are breathtaking, and the gentle breeze as you sail along is perfect. Book a trip today and enjoy an amazing day out on the water!
Sunset catamaran charter - Sailing along the Guanacaste coastline
Every day, the sun slowly makes its way across the sky before finally sinking into the horizon and bidding farewell to another day. For some people, this happens unnoticed; but for residents and visitors of Guanacaste, Costa Rica, watching the sunset is a cherished tradition. What could be more perfect than taking in this natural beauty while sailing on a catamaran? With the wind in your hair and the sun setting behind you, there's nothing quite like it. If you're looking for an unforgettable way to experience sunset in Guanacaste, then consider sailing on a catamaran. You won't regret it!
Snorkeling, secluded beachers and paddle boarding
If you're looking for a fun and new way to explore the fish and reefs at your favorite snorkeling spot, consider paddle boarding! It's a great way to get up close and personal with the marine life, and it's also a lot of fun. So grab your board and head on out to the nearest beach!
The weather in Guanacaste is the perfect time all year round to take advantage of warm weather and go snorkeling or paddle boarding in the ocean. The fish and reefs are beautiful, and it's a great way to get some exercise. The water is usually calm, so it's perfect for beginners. Don't miss out on this summer fun!
Watch the sunset from onboard
If you're looking for a breathtaking Guanacaste sunset view, there's no better place to experience it than from onboard a catamaran sailing cruise. With the Pacific Ocean as your backdrop, relax and savor the splendor of the sinking sun while sipping on a refreshing drink. It's an unforgettable way to end another perfect day in Costa Rica.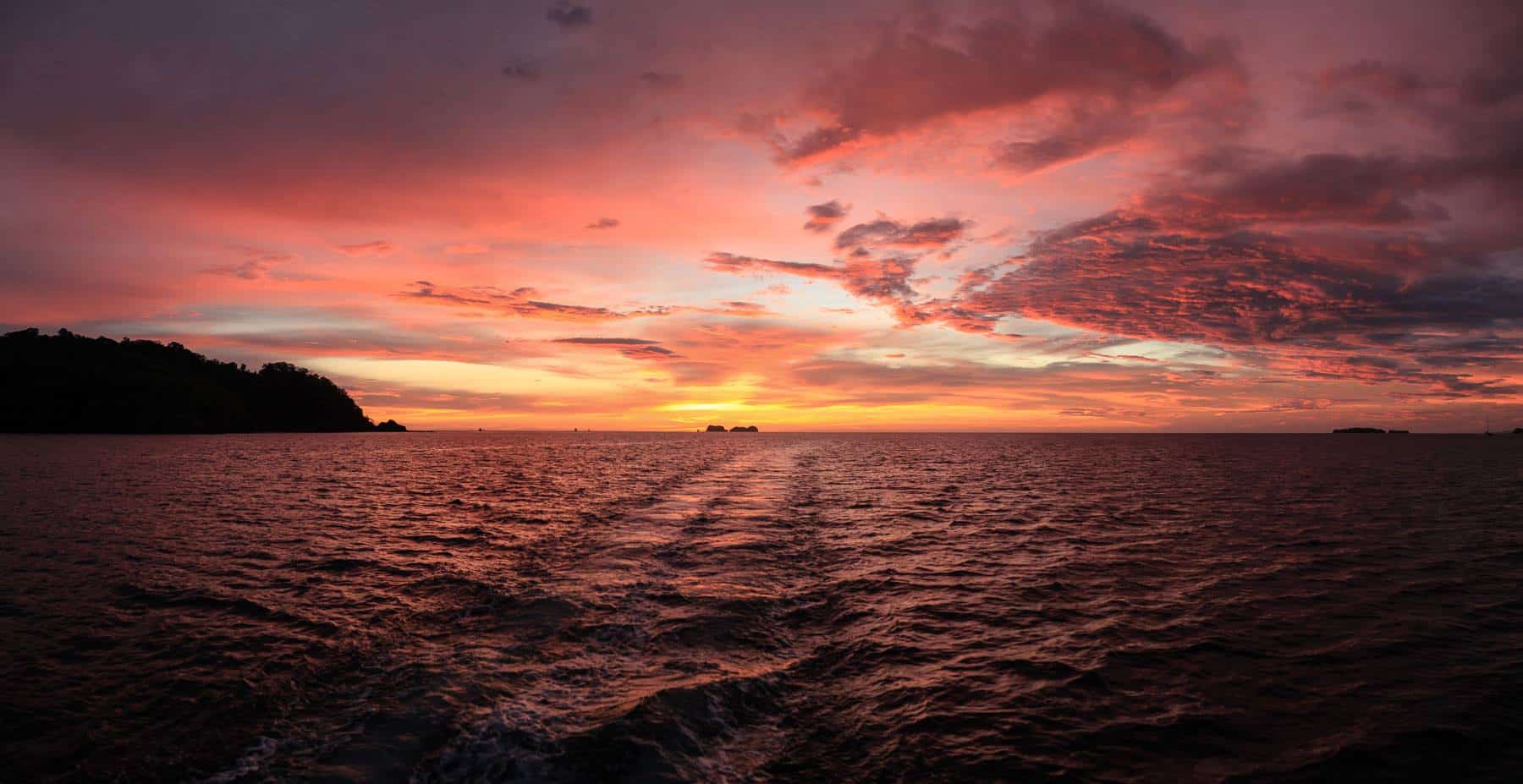 The Guanacaste sunset is a must-see while in Costa Rica. There's nothing quite like watching the colors of the sky reflect off the water as the sun sets behind the mountains. And there's no better way to see it than from onboard a catamaran sailing through paradise.
Private catamarans available
Morning half day charter ( Private)
Sunset catamaran charters ( Private)
Full Day Catamaran Charter ( Private)
Hotels we pick clients up
Papagayo, Papagayo Peninsula, Papagayo Gulf, Playa Hermosa, El Coco, Ocotal, El Mangroove, Four Seasons Papagayo, Occidental Papagayo, Andaz Papagayo, Bahia Pez Vela, Riu Guanacaste, Riu Palace, Tamarindo, Conchal, Flamingo, Las Catalinas, Langosta, Potrero, JW Marriott, Hacienda Pinilla and more hotels in Guanacaste.
Boats available
Catamaran sailboats
Sailboats
Yachts
Activities included
Snorkeling
Paddle boarding
Fishing rods ( request )
Visiting a secluded beach, swimming and enjoying nature
Open bar and food is also included