Private catamaran sailing charters from Secrets Papagayo Resort
Guanacaste, Costa Rica
If you're looking for an unforgettable sailing and snorkeling experience, look no further than Secrets Papagayo Resort. Our private catamaran charters offer a unique way to explore the beautiful Papagayo Gulf and the stunning Guanacaste coastline. With our experienced crew on board, you'll be able to enjoy some of the best sailing and snorkeling in Costa Rica.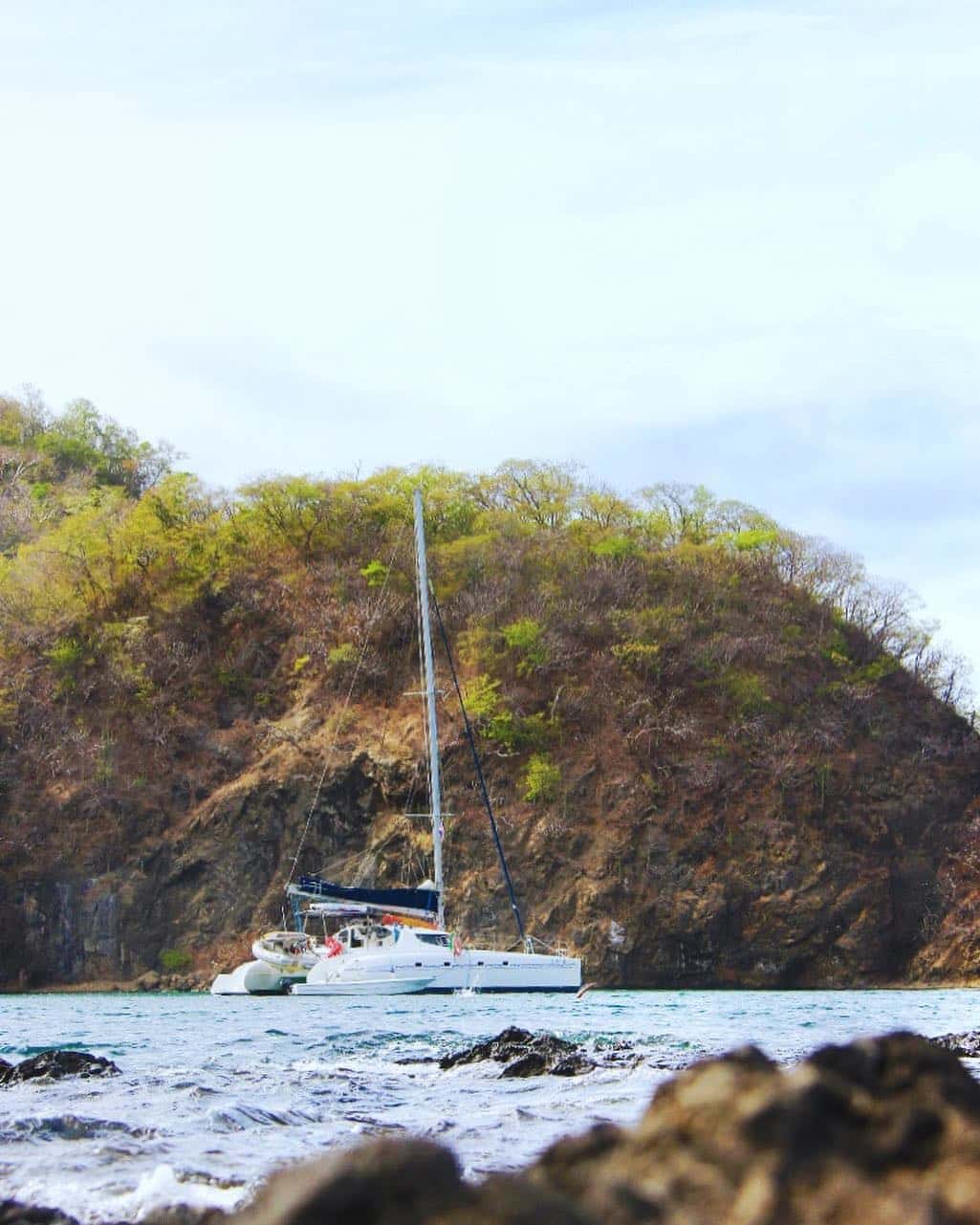 We'll take you to some of the most beautiful and secluded beaches in the area, where you can relax and soak up the sun or go for a swim. And if you're feeling adventurous, we can also paddle board or kayak around the coves and inlets. So come and join us on one of our amazing catamaran charters from Secrets Papagayo Resort. You won't regret it!
Sailing on a private catamaran
Snorkeling
Snorkeling is a great way to explore the underwater world without getting wet. Our catamaran sailing trips offer perfect conditions for snorkeling, with crystal-clear water and a wide variety of fish to see. We provide all the necessary equipment, so all you need to bring is your swimsuit and a sense of adventure!
Paddle boarding
When you join us for a private sailing trip, you can also enjoy some paddle boarding. Our experienced crew will help get you set up on the board and give you some tips on how to stay upright and have fun while paddle boarding.
Paddle boarding is a great way to explore the area around the boat and enjoy the beautiful scenery. Whether you're a beginner or an experienced paddle boarder, we'll have something for you. So come join us for a private sailing trip and experience all that paddle boarding has to offer.
Visiting a secluded beach
Visiting a secluded beach during our catamaran charters is a great way to relax and escape from the crowds. Our catamarans are the perfect way to explore the clear turquoise waters of Papagayo and enjoy some peace and quiet on a beautiful deserted beach. With plenty of beaches to choose from, you're sure to find the perfect spot for sunbathing, swimming, snorkelling and simply taking in the stunning views. So why not book a catamaran charter and explore some of Costa Rica's most beautiful beaches?
Dolphins, sea turtles and blue Pacific Ocean
Dolphins are a common sight during our catamaran sailing trips. We often see them jumping and playing in the water alongside our boat. It's always a joy to watch these beautiful creatures frolicking in the ocean. Dolphins are very playful animals and they often seem to enjoy riding the waves created by our boat.
We always make sure to give the dolphins plenty of space, and we never try to touch or disturb them. Our primary goal is to enjoy their natural beauty, and we believe that leaving them alone is the best way to do that. If you're lucky, you may also get to see some dolphins swimming underwater. It's an amazing sight that never fails to impress.
Secrets Papagayo Resort
The Secrets Papagayo Resort is the perfect place to relax and enjoy all that Costa Rica has to offer. With its prime location on the Papagayo Peninsula, the resort offers stunning views of the Pacific Ocean and the surrounding mountains. Guests can enjoy a variety of activities both on-site and nearby, including swimming, sunbathing, kayaking, hiking, and more. The resort also features a variety of restaurants and bars, as well as a world-class spa. Whether you're looking for a romantic getaway or a family-friendly vacation, the Secrets Papagayo Resort is sure to please.
Private catamarans available
Morning half day charter ( Private)
Sunset catamaran charters ( Private)
Full Day Catamaran Charter ( Private)
Hotels we pick clients up
Papagayo, Papagayo Peninsula, Papagayo Gulf, Playa Hermosa, El Coco, Ocotal, El Mangroove, Four Seasons Papagayo, Occidental Papagayo, Andaz Papagayo, Bahia Pez Vela, Riu Guanacaste, Riu Palace, Tamarindo, Conchal, Flamingo, Las Catalinas, Langosta, Potrero, JW Marriott, Hacienda Pinilla and more hotels in Guanacaste.
Boats available
Catamaran sailboats
Sailboats
Yachts
Activities included
Snorkeling
Paddle boarding
Fishing rods ( request )
Visiting a secluded beach, swimming and enjoying nature
Open bar and food is also included