Best sailing beaches in Guanacaste
Guanacaste Costa Rica is one of the premier sailing destinations in Central America. With its vast expanse of blue-green waters and stunning beaches, it's a haven for sailors seeking paradise. There are countless spots offering amazing sailing experiences, but some stand out above the rest.
Secluded coves, beaches and rocky islets
The first spot that must be mentioned is Guacamaya beach. Located on the north coast of Guanacaste, this picturesque spot offers calm waters and great wind conditions, perfect for private sailing adventures. The surrounding views are breathtaking with lush green hillsides and palm trees that line the beach. It's an ideal location to relax while admiring nature's beauty.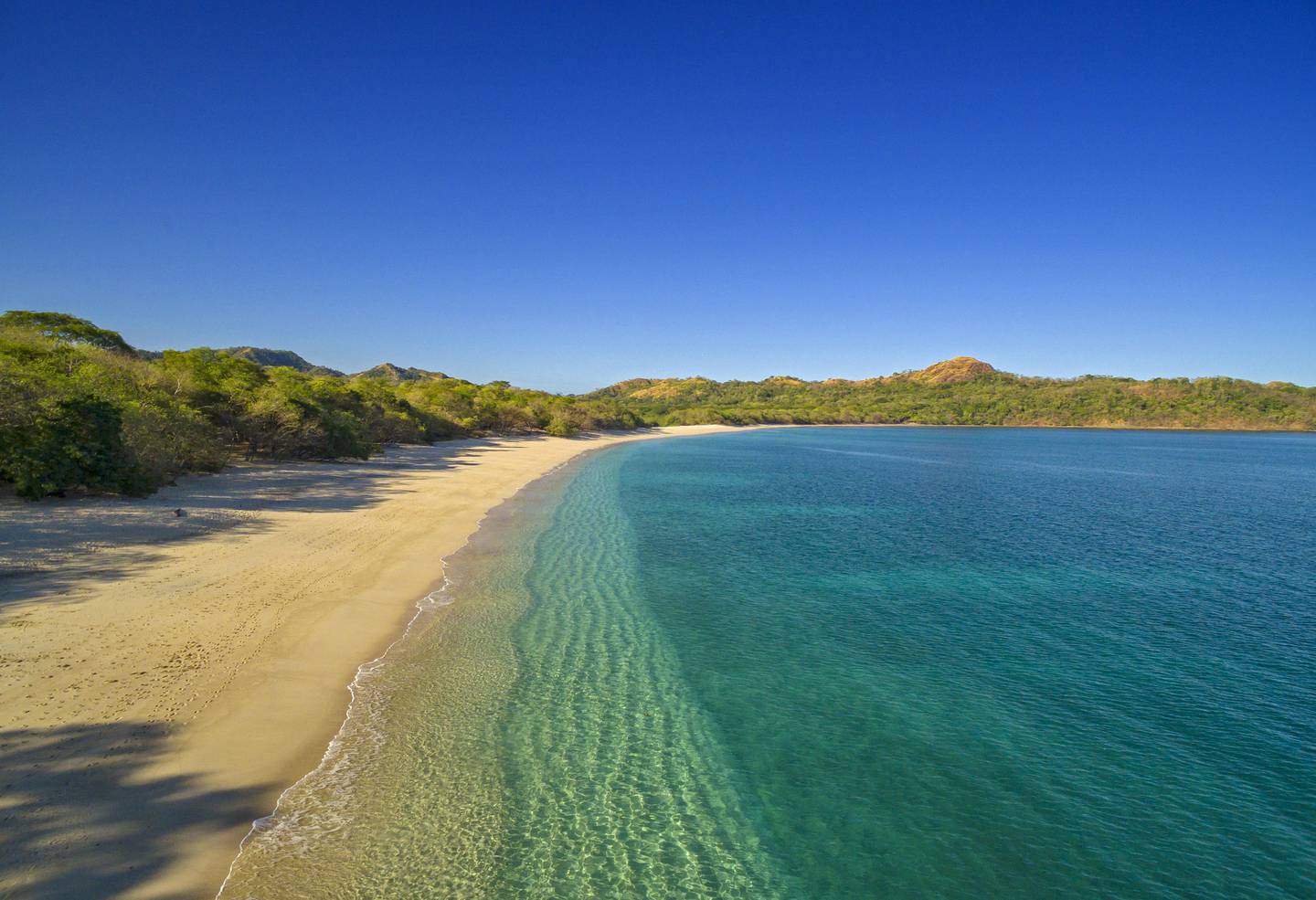 Next is Danta, Dantita and Nacazcolito beaches which are secluded gems located within close proximity to each other. All three offer pristine white-sand beaches where you can enjoy swimming and snorkeling in crystal clear waters. The tranquility of these spots make them ideal for relaxation whether it be in a hammock or just lounging in a beach chair taking in all the natural beauty around you.
Huevos and Conchal are two more magical places to explore by sailboat in Guanacaste Costa Rica. Both have unique characteristics that make them stand out from the rest; Huevos has massive boulders perched atop coral reefs while Conchal boasts gorgeous pink sand made up of tiny crushed shells that sparkle under sunlight making it an incredible place to take photos or simply relax on the beach watching the sunset over Guanacaste's stunning horizon.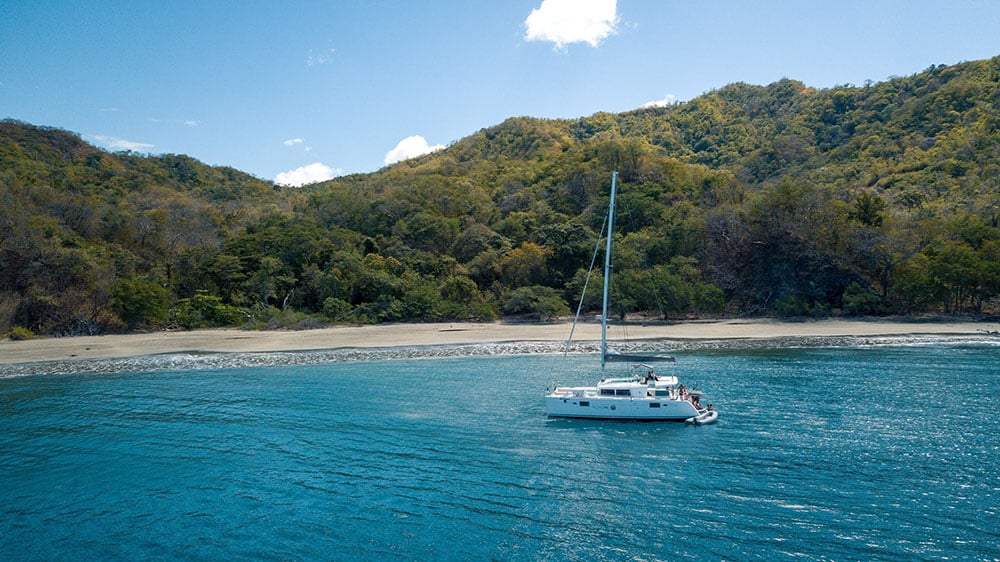 Other beautiful beaches in Guanacaste
Sortija
Calzon de pobre
Iguanita
Flamingo
Las Catalinas
Langosta
Playa Real
Playa Minas
Overall, Guanacaste Costa Rica provides sailors with some of the most beautiful beaches and best sailing spots in Central America. From private sailing adventures in calm waters with great wind conditions to exploring hidden gems tucked away along its coastline - there's plenty to discover here with endless options for adventure! Whether you choose to sail on your own or find a tour group – one thing is certain – you'll never forget your time spent exploring this paradise by sea!
Sailing and snorkeling
When it comes to sailing and exploring the wonders of Guanacaste, Costa Rica, there is no better way to do so than from the deck of a luxurious catamaran sailboat captained by an experienced and knowledgeable crew. With its crystal clear waters, sandy beaches, breathtaking views, and unique wildlife that can only be found in this region of Central America, sailing on a catamaran here is an experience unlike any other.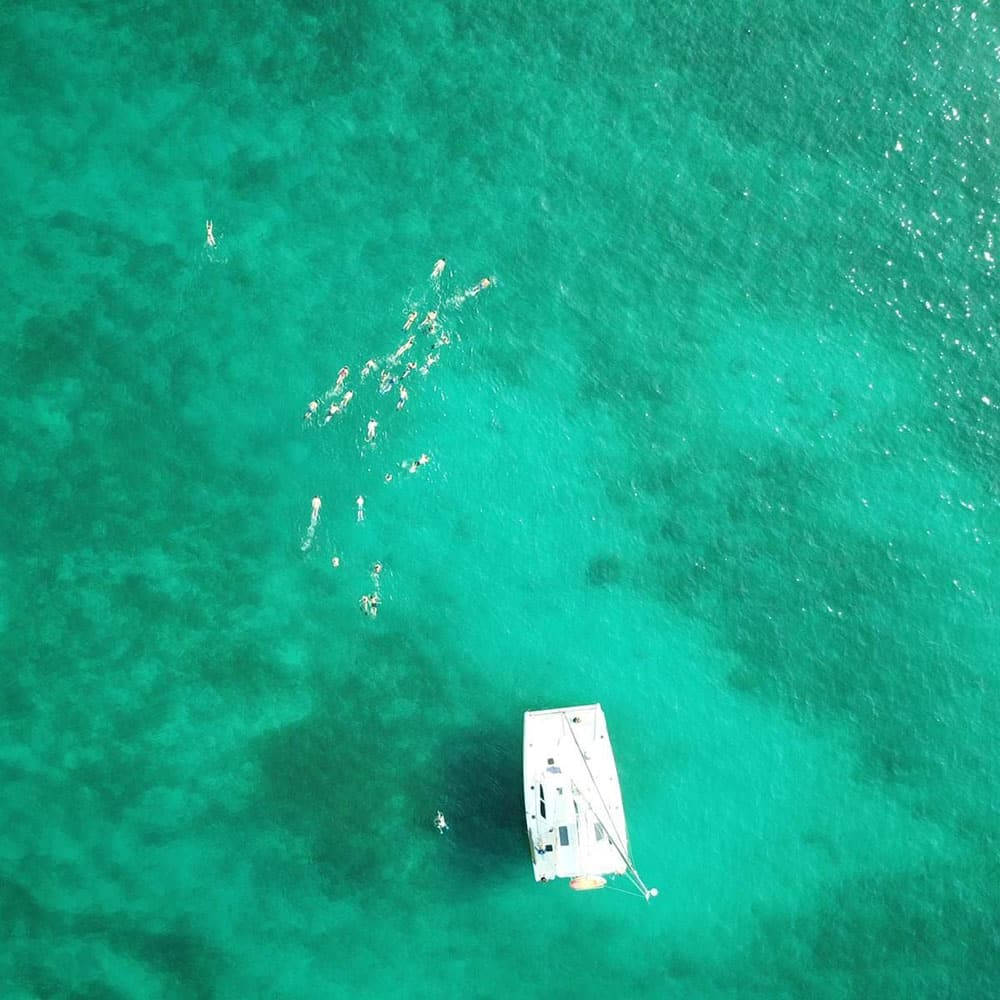 For those who enjoy paddle boarding or kayaking in shallow waters, one can explore remote beaches and appreciate the beauty of Guanacaste's untouched nature while paddling away to a newfound serenity. From sea turtles swimming in the distance to dolphins spouting off their oceanic symphony nearby, the coastal waters here are teeming with life and offer unparalleled exploration opportunities for adventure seekers.
The best thing about sailing in Guanacaste aboard a catamaran sailboat is the ability to take advantage of all that this region has to offer without being confined to land. With its wide hull providing stability even when battling against heavy winds or battling large swells, these boats provide an ideal platform for discovery. Whether you want to observe whales as they migrate through these waters or search for sunken treasures from old Spanish vessels that sailed these seas long ago, sailing on a catamaran gives you access to some of the most tranquil locations where few have gone before.
On top of all this, one can also enjoy amazing cuisine prepared onboard by the crew—an experience that rivals many fine dining restaurants around the world! Depending on your preference and budget, you can request everything from traditional home-style meals cooked over an open fire to fresh seafood dishes served with wine pairings. There are also snack bars available throughout the day so that you never have an opportunity to go hungry while out at sea!
At night, one can relax underneath a blanket of stars while sipping on a refreshing cocktail made with local fruits or simply stay up late into the night chatting with friends around a campfire built right on the deck of your boat! It's these moments that truly make sailing in Guanacaste such an incredible experience—one where memories are made and stories are shared among new friends.
If you're looking for an unforgettable adventure full of natural beauty and memorable encounters both above and below sea level then look no further than sailing in Guanacaste aboard a catamaran sailboat with one of its best crews! From snorkelling through coral reefs filled with colourful fish to spotting rare wildlife like howler monkeys perched atop palm trees along deserted shores – there's something for everyone whether you choose to take part in water activities or simply lounge around taking in all that this paradise has to offer!