Guanacaste catamaran sailing, snorkeling and fishing
All our tours are 100% private, and while they involve sailing on a sailing catamaran, our charters include other activities to complement the time on board while exploring the beautiful natural coast of Guanacaste, departing from Flamingo, Potrero, Conchal Tamarindo, Las Catalinas, Ocotal, El Coco, Playa Hermosa, or any of the beaches in Papagayo, including the Gulf of Papagayo as well as the Papagayo Peninsula.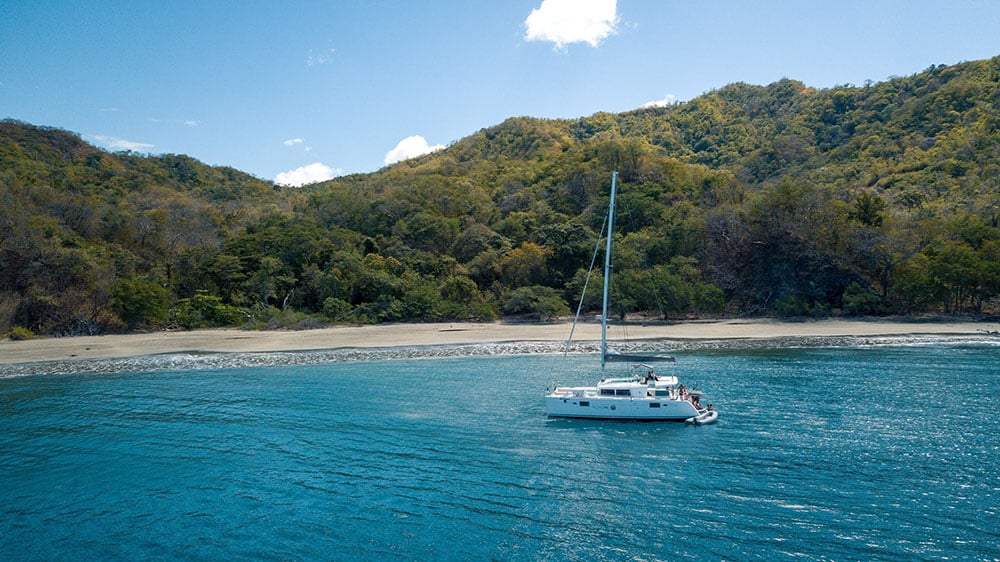 Private catamaran charter
Our tours are conducted on the best sailboats and catamarans in the area, and unlike some other companies, we actually hoist the sails to actually sail.
In addition, we visit the most unspoiled and natural sites along the coast, where our clients can swim in the sea, relax on a beach, practice paddle boarding or snorkeling and try to see as many fish as possible from the reefs in the area.
Snorkeling
We have excellent snorkeling equipment, and it doesn't matter if you have never snorkeled before, as our crew will explain you how to do it and all the necessary safety measures. We also have noodles and floats as well as vests for those who are a little resilient to snorkeling.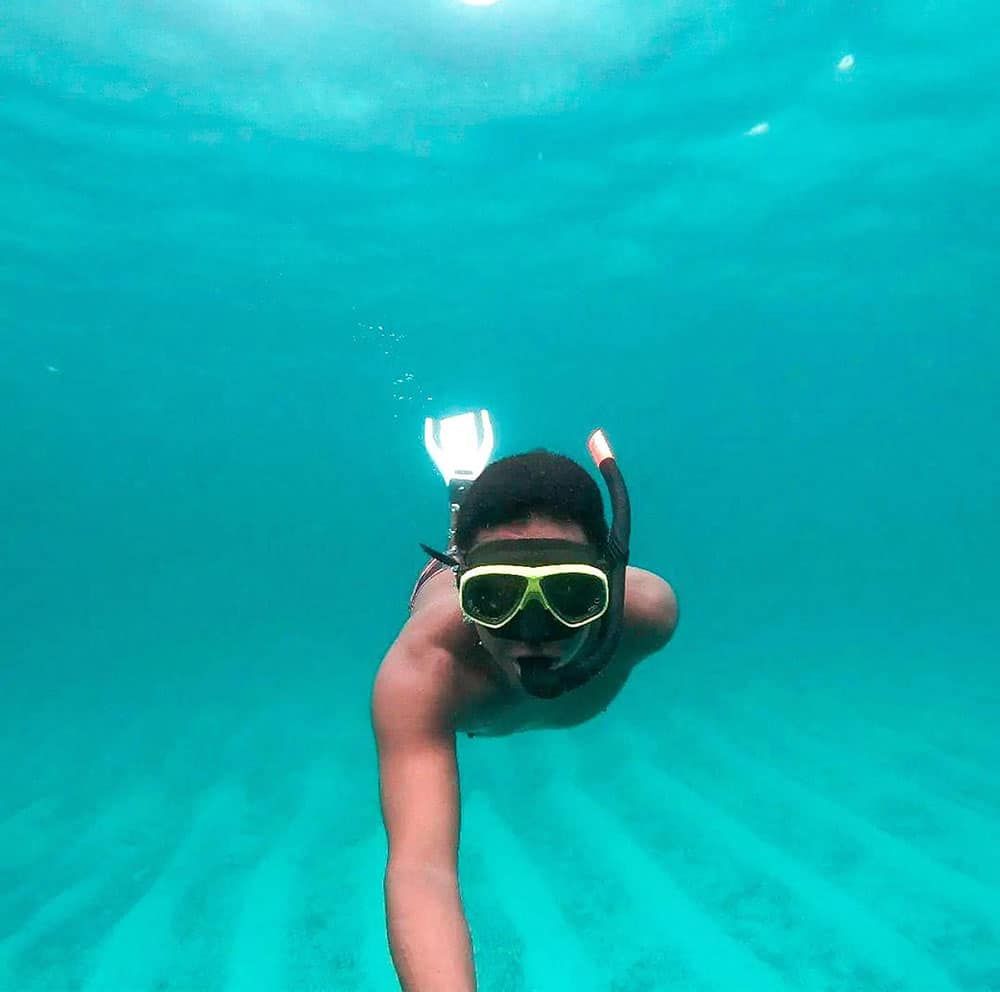 Fishing
We also have fishing rods, and these are used, if the client wishes, to go trolling while sailing. Even once anchored on a beach, islet or near a reef, you can fish a little more.
Some of the species that can be caught include dorado, mackerel, tuna and other species.
Paddle boarding
Most of our sailboats and catamarans include paddle boards, one of the most fun sports in which you stand on a very stable floating board.
It is a fun and healthy activity, as you paddle and observe the beautiful nature that surrounds the region.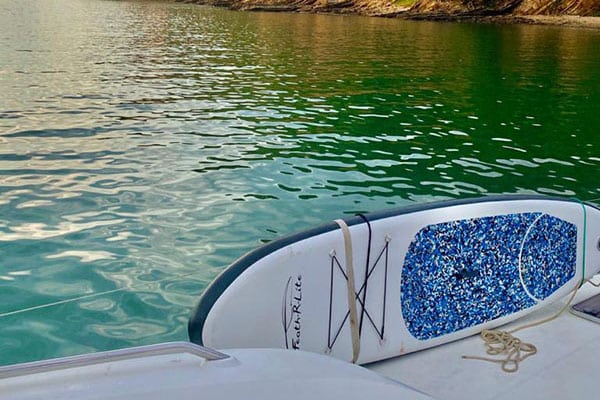 Open bar and meals
Of course we include drinks on board, not only drinks, but we include an open bar service as well as meals, snacks and light meals during the half day tours, and an additional delicious lunch during the full day tour.
Venture out and come with us to enjoy the best private tours in Guanacaste, tours where you will go to remote, natural and pristine places, far away from the residential or hotel urbanization of the most populated beaches.